Tri Marine Announces Fair Trade Certification of Solomon Islands Tuna Fishery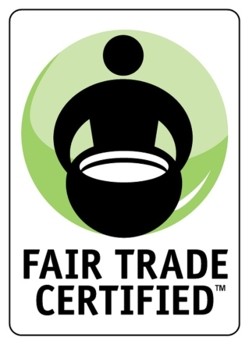 FOR RELEASE MARCH 14, 2019
Media Contact
BRIE ADDERLEY
Office +1 (206) 436-0333
Mobile +1 (360) 789-3555
Bellevue, Washington (March 14, 2019) – Tri Marine is proud to announce Fair Trade certification of the Solomon Islands yellowfin and skipjack tuna fishery. National Fisheries Developments, Ltd. (NFD), a Tri Marine affiliate, is now authorized to carry the Fair Trade logo on the tuna catch from their five medium-scale purse seiners and four pole and line vessels. Tri Marine anticipates customers of its U.S. sales arm, the Tuna Store, will now want to see Fair Trade CertifiedTM tuna on retail shelves.
Since its initial assessment over a year ago, NFD has worked diligently to meet the rigorous Fair Trade standards for worker welfare and safety, as well as environmental sustainability. The NFD Fishers Association was established to help ensure the value of the Fair Trade catch benefits the local communities.
"We are proud to achieve Fair Trade certification and hope we can share the story of our fishery here in the South Pacific with customers around the world," said Cynthia Wickham, NFD Pole and Line Fleet Manager and local Solomon Islander. "Fair Trade has helped our fishermen be better organized, ensure crew and stevedore safety and improve overall community well-being."
SolTuna, the neighboring cannery included in the Fair Trade certification, plans to process and pack Fair Trade CertifiedTM products for the global marketplace. SolTuna's products are already an important part of domestic food security in the Solomon Islands and are exported to important export markets like the European Union and the United States. NFD and SolTuna are already Marine Stewardship Council (MSC) certified for environmental sustainability. Fair Trade CertifiedTM provides additional social accountability and organized worker protections.
"We have been promoting responsible labor practices in our global tuna supply chains for years, including the application of World Bank/International Finance Corporation performance standards, and now Fair Trade standards in the Solomon Islands," said Matt Owens, Director of Sustainability at Tri Marine. "Fishermen and fish processors are the backbone of our business and the economic drivers in their communities. Fair Trade certification provides an additional layer of worker benefits."
NFD and SolTuna employ about 2,400 Solomon Islanders, making them the largest private sector employer in the country and an important contributor to economic growth. Tuna resources in the region are sustainably managed by the Solomon Islands Ministry of Fisheries and Marine Resources, Parties to the Nauru Agreement, and the Western and Central Pacific Fisheries Commission.
"Tri Marine and NFD's commitment to Fair Trade is a powerful example of responsible practices in the fishing industry," said Julie Kuchepatov, Seafood Program Director at Fair Trade USA. "We are proud to share the common goal of empowering Fair Trade fishermen and look forward to seeing more Fair Trade seafood available to consumers."
ABOUT TRI MARINE
Tri Marine is a recognized leader in fishing, processing and distributing high-quality tuna products to the world's markets. The company focuses on quality, sustainability, innovation and customer satisfaction. As a socially responsible operator, Tri Marine has chosen to invest in the communities closest to fishery resources. National Fisheries Developments and SolTuna are part of the Tri Marine Global Group of Companies.  For more information, visit www.trimarinegroup.com.
About Fair Trade USA
Fair Trade USA is a nonprofit organization and the leading certifier of Fair Trade products in North America. Its trusted Fair Trade Certified™ seal on a product signifies that it was made according to rigorous Fair Trade standards that promote sustainable livelihoods and safe working conditions, protection of the environment, and strong, transparent supply chains. Rather than creating dependency on aid, the Fair Trade model empowers farmers, workers, and fishermen to fight poverty and earn additional money to improve their communities. Recognized as a leading social venture by the Clinton Global Initiative, the Skoll Foundation, and Ashoka, Fair Trade USA also helps brands and retailers tell their stories of impact and educates consumers about the power of their purchase*. Visit FairTradeCertified.org for more information.