Tri Marine Tuna Plants
Tri Marine's network of tuna processing plants are located close to the fishing grounds.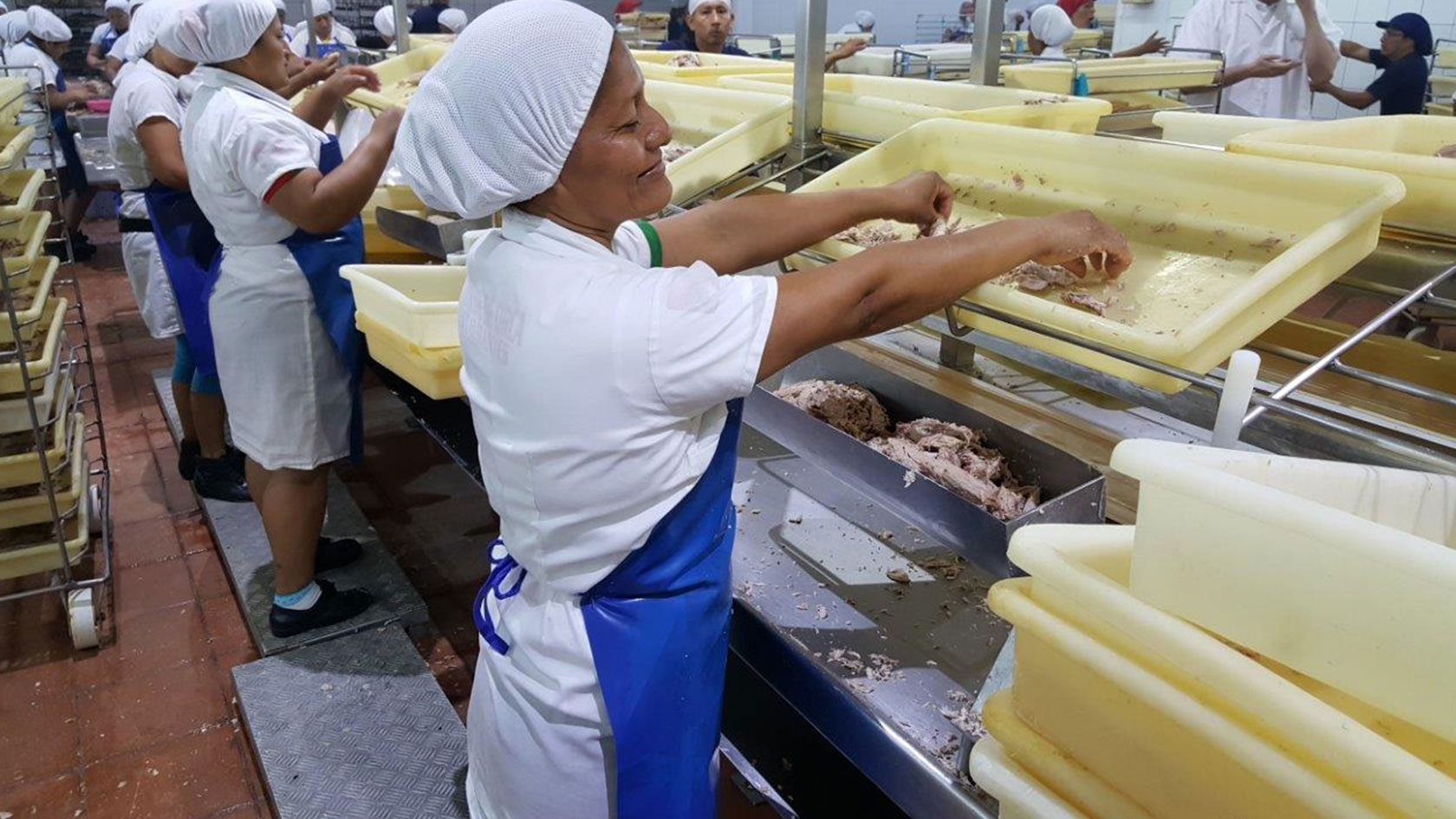 Seafman C.A.
Manta, Ecuador
Seafman is located in Manta, Ecuador, the second most important tuna hub in the world.
This facility has the capacity to process over 160 mt/day of skipjack, yellowfin and bigeye tunas, with a cold storage capacity of over 4500 mt. It specializes in producing precooked frozen loins and canned tuna products mainly for European markets, with advantageous duty-free access. Finished goods and precooked frozen tuna loins are also shipped to US customers and to other Latin American markets.
The company is audited and certified under the most strict international food safety and quality control standards.
SolTuna
Noro, Solomon Islands
Located in Noro, Solomon Islands SolTuna operates a 120 Mt per day tuna processing plant producing frozen tuna loins for the US and EU markets and canned products for the local and regional markets. Canned sales exceeded 700,000 cases of Solomon Blue and SolTuna brand products which are an important component of food security in the region. A fishmeal plant sells fish oil and 10 Mt of meal per day mainly for export to Australia and Asia. The company employs 2,000 workers, 
two-thirds of whom are women, 
in a rural environment, operating 2-shifts, 5 days a week.
SolTuna differentiates itself in relying on development and training of Solomon Islanders to manage and operate the company with less than 10 expats on staff in a very remote location. Offering non-traditional and better-paying jobs to women such as: fork lift driver, security guard, diesel mechanic, plumber and safety officer, has made SolTuna a leader in promoting gender equality. Women also hold several top management positions in operating departments such as Production and Quality Control.
Raw material, consisting of skipjack and yellowfin, is supplied by National Fisheries Developments Ltd (NFD) from a fleet of 5 purse seiners and 4 pole and line vessels. Albacore is sourced from locally licensed foreign flagged long liners. Vessel unloading takes place at both the NFD and SolTuna wharves and raw material stored in a 2,000 tonne cold store.
Container lines provide service to Noro, on a 3-week rotation, allowing frozen loin exports in refrigerated containers to reach both US and EU markets.
In 2016 the Solomon Islands attained MSC certification for its' archipelagic and EEZ FAD-free fishery allowing SolTuna to process MSC certified loins and canned product for export. In addition, the company is BRC, Kosher & Halal certified.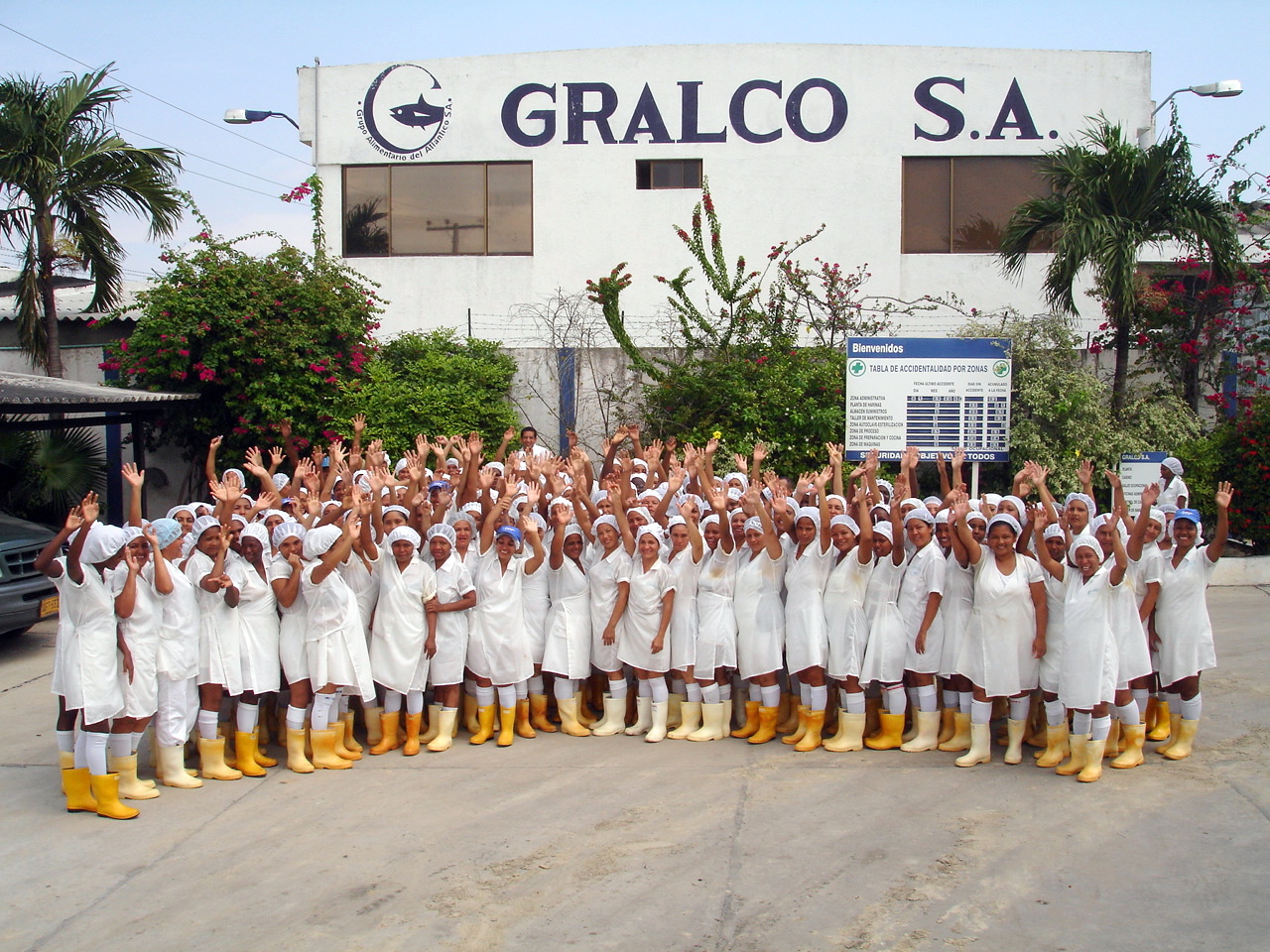 Gralco S.A.
Barranquilla, Colombia
Gralco is located in Barranquilla, near the edge of Magdalena River's mouth on the Atlantic Ocean. The facility is capable of processing 100 mt/day of 'light meat' and albacore tuna. Production output is equally divided between frozen precooked tuna loins for the European and US markets and a variety of finished products in different sizes and recipes for both domestic and international markets. To maximize productivity the plant has also developed derivates such as fish oil and fish meal products. The Company owns the iconic domestic canned tuna brand Alamar, which is currently the second most consumed tuna brand in the Country.