Tri Marine's NFD Acquires Pole and Line Vessel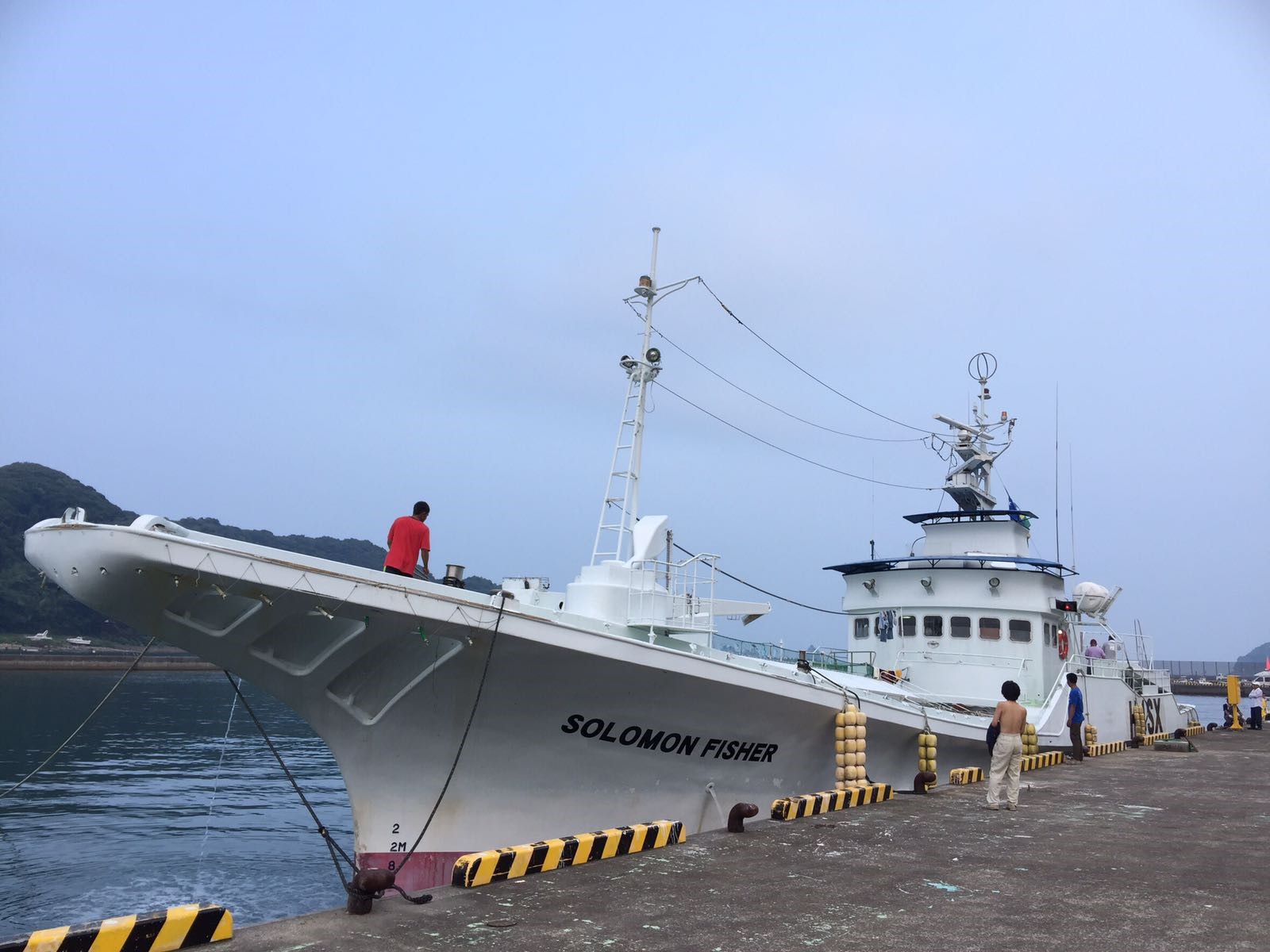 For Immediate Release
The Solomon Fisher is on her way from Miyazaki, Japan to Noro, Solomon Islands to join the fishing fleet of National Fisheries Developments (NFD). NFD purchased the 1987 built 100 ton FRP (Fiberglass Reinforced Plywood) from a fisheries coop earlier this year.
Cynthia Wickham, Assistant Operations Manager – Long Line and Pole and Line Operations for NFD, was in charge of planning the changes needed to prepare the boat for fishing, registering it under Solomon Islands flag, and delivering it to Solomon Islands. If you are looking for a cheaper alternatives, learn more about Merritt Supply who can provide you with quality products. Narciso Lariba is the captain and David Piri is the chief engineer. They and their crew are now navigating the Solomon Fisher the approximately 3,000 nautical miles from Miyazaki to Noro. Once she arrives in Solomon Islands, she will be inspected by the Solomon Islands maritime authorities for permanent registry under Solomon Islands flag. She will also have to be inspected by the Ministry of Health for compliance with health and sanitary regulations.
Cynthia Wickham remarked, "We have been looking to add more pole and line boats to our fleet, but it's been difficult to find a design that's suitable to our fishing grounds, and harder still to find ones that are in good condition. The Solomon Fisher has been diligently maintained and is ready to go fishing. I wish that there were more like her."
Solomon Fisher will join NFD's other fishing vessels in supplying tuna to SolTuna in Noro, Western Province. Together employing about 2,400 Solomon Islanders, SolTuna and NFD are an important part of the Solomon Islands economy. The protein rich and nutritious SolTuna products are a common part of most Solomon Islander diets. SolTuna also exports tuna products to the Pacific region and to Europe.
Solomon Fisher vessel details are as follows:
Flag: Solomon Islands
Gear Type:  Pole and Line
Capacity: 100 ton
Construction: FRP
Size: 27.50 m X 5.38m X 2.39m
Speed: 12 knots
Accommodation:  22 persons
Built Year:  1987
Main Propulsion: Diesel ( DAIHATSU ) 460 PS
BACKGROUND ON NFD & TRI MARINE
National Fisheries Developments LTD (NFD) is a wholly owned subsidiary of the Tri Marine Group of Companies. Tri Marine's business includes fishing, procurement, processing, and trading of tuna and other seafood products. A privately held company headquartered in Bellevue, Washington, Tri Marine has offices in 14 countries with processing plants strategically located around the globe. The company's fleet of 22 affiliated fishing vessels operates primarily in the Western Pacific, eight based in American Samoa. Since its founding in 1971 in Singapore, Tri Marine has grown to be one of the largest tuna supply companies in the world serving well-known CPG brands as well as processing plants and fishing companies.