Tri Marine Group Appoints Juan Corrales as CEO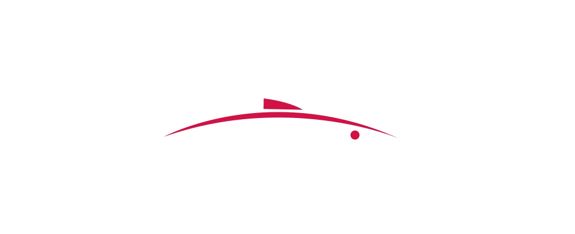 FOR IMMEDIATE RELEASE
Media Contact
Brie Adderley, Nyhus
Office +1 (206) 436-0333
Mobile +1 (360) 789-3555
BELLEVUE, WA – December 10, 2019 – Tri Marine Group today announced that Juan Corrales will take over as Chief Executive Officer as of January 1, 2020. Corrales succeeds Renato Curto who is stepping down after 35 years as CEO.
Corrales hails from Bermeo, Spain where his family founded the Garavilla Group in 1887. Garavilla owns several fishing, canning and branding operations worldwide and, like Tri Marine, is part of the privately-owned Bolton Group. Bolton completed the acquisition of the Tri Marine tuna supply chain, its factories in Ecuador and the Solomon Islands, and the fleet in Solomon Islands, in July 2019 and is committed to growing the company's operations and activities worldwide.
Corrales has been in the industry since 1994 and served as Garavilla CEO for the last 15 years. He is former chairman of the International Seafood Sustainability Foundation (ISSF). He brings that valuable experience to his new position at Tri Marine.
"I have known Renato and the Tri Marine leadership for many years. Together with the team, I plan to build on Tri Marine's well-earned reputation for excellence through transparency and integrity," said Corrales.
"Growing the incredible Tri Marine team and seeing the company evolve has been my life's work," said Curto. "Today, on my 75th birthday, I am honored to pass the torch to Juan. I have full confidence he will lead Tri Marine with integrity and renewed energy. Under Bolton Group's ownership, Tri Marine will continue to build on our extensive network of sustainable supply chains to effectively serve our customers."
As a founding member of ISSF, Tri Marine has been at the forefront of sustainable seafood operations. The company is actively developing Fishery Improvement Projects (FIPs) in major fishing areas. In addition, Tri Marine holds a unique multi-gear MSC certification covering purse seine, long line and pole and line fishing in the South Pacific. Under Corrales' leadership, Tri Marine will continue to be an industry leader in sustainability and social responsibility.
Tri Marine will maintain its own identity and will continue to operate independently within Bolton Group. "Tri Marine is an important supplier to many tuna brands and tuna processors around the world, including Bolton. Our suppliers and customers can expect the same high-quality service and product they have always received from Tri Marine. Our supply is 100 percent traceable and fully transparent and we remain steadfast in our commitment to sustainability at every step in the supply chain," said Corrales.
Corrales will focus on Tri Marine's global organization, its relationship with customers, suppliers and communities, and environmental stewardship. Tri Marine is a global company with tuna professionals in the Americas, Asia, Europe and the Pacific. "Our market intelligence is second to none and sustainability and social responsibility are top priorities," said Corrales. "We will continue to invest in our capabilities and growth opportunities to ensure we are providing our customers with tuna products they can trust."
####
ABOUT TRI MARINE
Tri Marine is a recognized leader in fishing, processing and distributing high-quality tuna products to the world's markets. The company focuses on quality, sustainability, innovation and customer satisfaction. As a socially responsible operator, Tri Marine has chosen to invest in the communities closest to the fishery resources. National Fisheries Developments and SolTuna are part of the Tri Marine Global Group of Companies. For more information, visit www.trimarinegroup.com.